Sports Wager Types Explained
There are almost as many options for sports wagering as there are sports to watch. This helps to make the game fun and exciting. Instead of just making a straight bet on the outcome of a game, you can change things up and bet on multiple events, or wager on certain aspects such as player props. You can even buy points to move the chances more in your favor for a lesser payout, or away from your favor for a bigger payout.
In this article, we will cover the different wager types in more detail and help you see the wealth of opportunities you have to expand your online betting world. The crew here at OnlineSportsbooksUS.com will answer all of your wager type questions, and you'll be ready to get started immediately.
Why Use Different Sports Betting Wager Types?
The different wager types allow you to change up what you bet on and how you place a bet. They work by changing up the standard single bet, allowing you to place multiple wagers on different games, teams, players, and more. All of the different names can sound a little intimidating at first but once you learn them, they will make complete sense.
Some wager types will only be available for certain sports, while others are able to be used by multiple sports but are better for specific matches. Once you get used to the different types of options available, you will begin to see which you prefer for which events.
Popular Wager Types Commonly Found At Online Sportsbooks
Straight Wagers: Also known as a single bet or straight bet, this is probably the one you are most familiar with. It is very straightforward and whether you win is based on the outcome of an event. The determining factors are either the point spread, the combined scores of the teams (over/under), or the outright winner of the contest (the moneyline). This is where you place a bet on Dallas to beat Detroit, or to win by a certain number of points. You can also place a straight bet on the point totals for the game. Say you think that the two teams end up with a combined score of less than 50 points. If the book puts the over/under, or totals, at 50, you can bet against it. You would place a straight wager for the under, and if the combined score is less than 50, you win.
Parlay Wagers: A parlay is when you link multiple straight wagers together. Therefore, if there are five teams you think will win, you can place a parlay bet and if they all win then you receive a much higher payout amount than if you would have placed five single bets. The risk is that if any of the five teams lose, you lose the bet. Therefore, even if four win and one loses, you have lost the bet. You have a higher risk and a higher reward. Additionally, you can parlay multiple sports and leagues together, so you can keep your eye on a number of games at the same time.
Teaser Wagers: A teaser is a way to increase your chances of winning a parlay bet by moving the points in your favor. The downside is that you don't make as much money if you win than you would have on a regular parlay. Say you place a three game parlay bet, but you are only really confident in two of your teams. You can tilt the odds of the third team a little more in your favor, giving you a better chance of winning the parlay. As an example, if team 1 is favored by three and team 2 is favored by four, and you think both will win but you want to give yourself a better chance, you could place a seven point teaser. Therefore, if Team 1 loses by three and Team 2 loses by two, you would still win. You won't win as much but you would have a winning bet instead of two losing bets.
Pleaser Wagers: A pleaser is the opposite of a teaser. Instead of getting points and taking a lower payout, you give points away for a higher payout. These bets are only available for football and basketball, and for the truly confident bettors. If you are really sure about the outcome of a string of games, you can give away points and potentially get a giant return.
If Bets: An 'If Bet' is like a parlay in that it links two or more straight bets together. The difference here is that, with an If Bet, the second bet is not placed if the first bet loses. You can use this to cut your losses in case one of the games doesn't go your way. Some people use this type of bet if they don't have enough money in their account to cover the second bet if the first one loses. If you place an If Bet and your first team loses your second bet won't be placed, but if the first bet wins, ties, or cancels you can use the money from that to fund the second bet.
Reverse Wagers: A reverse bet is essentially an If Bet that works in both directions and is played in combinations of two to four teams. Where an if bet only places the second wager if the first wager wins, ties, or cancels, the reverse bet places the next wager if the preceding wager wins. For example, if Team 1 wins, ties, or cancels then Team 2 wager will be placed AND if Team 2 wins, ties, or cancels then Team 1 wager will be placed. If you want to learn more about this particular wager type, check with your favorite sports betting site and there should be more exact details available, especially when it comes to making that type of wager at that particular sportsbook.
Round Robin Wagers: A round robin is a way of combining several parlays to "box" them. It is really a shortcut so that you don't have to make a series of single parlay bets and that makes it a timesaver. One of the advantages of this bet is that you generally only have to win one of your bets to get your money back even if all the others lose. Round robins are best for experienced bettors, or those that like a little bit of danger in their wagering.
Buying Points: When you buy points, you are moving a point spread in your favor and paying a little extra for the better chance of winning. Alternatively, you can give points away to lower your chances, which would give you a higher payout. You can buy points on NFL football and NBA basketball as well as both NCAA football and basketball. You can only buy half points onto a whole number so you can move +3.5 to +4 or -5.5 to -5 for example. In football, the numbers "7" and "3" will cost you more to move. Check your favorite online sportsbook for the costs to move points.
Each of the legal sports betting sites that welcome American players will offer different wager types so check yours to see what they have to offer. There are other wager types that we haven't gone into on this page such as Asian handicaps, totals, rolling if bets, and others. You will be able to find a wager type that fits best for all of your favorite sports. You can learn more at our individual wager types pages or on your sportsbook of choice.
Sportsbook Deposits | Sportsbook Payouts | Sportsbook Odds
Betting Sites With The Most Ways To Wager On Sports
Finding a great sports betting site that has everything you want can certainly be a chore, especially if the available wager types makes a difference to you. The great news is that the sportsbooks that allow users the most freedom with how they place their wager have been highlighted below. What's more is that we have wagered with all of these US online sportsbooks using our own money, and can attest to the quality they deliver based upon first-hand knowledge. No matter what you're looking for, these online sportsbooks have everything; from the very popular straight wager to the more obscure wager types like pleasers and reverses, there is something for every level of sports bettor.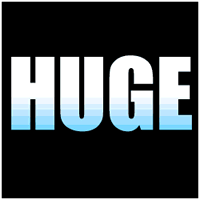 5Dimes is one of the top rated online sportsbooks worldwide with millions of players from all walks of life. This site is completely safe and legal and offers more wager methods than many other sites including teasers, parlays, round robins, pleasers, and reverses. They also offer more obscure wager types such as office pools and Asian handicaps. 5Dimes has been around for years and we have not heard one bad review or negative comment. They wouldn't have millions of satisfied customers if they weren't doing something right.
Signing up at 5Dimes is simple. Go to the top of the homepage and click on the register here button. This will take you to a page where you will enter some basic information like name and address and create a password. They will send you a confirmation email. Click on the link in the email and you are ready to go. You will find great promotions like reduced juice as well as a great mobile site where you can access the whole site from your fingertips. Another great way to wager is their live in game wagering which will keep you interested throughout the game as the actions shifts. We think that you will love 5Dimes and will enjoy your experience with them.